Tamilnetradio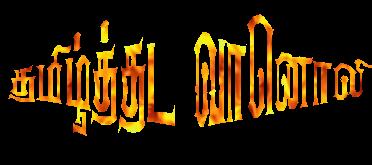 TTamilnetradio
jltyk;1998 started on1998 webmaster Yarl tiyQd;; aho;
NjlhNj fz;Lgpb
---
---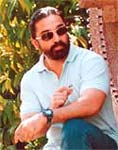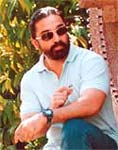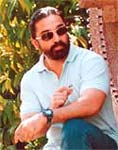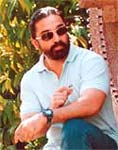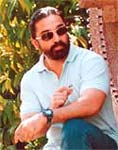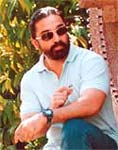 ntFtpiutpy; V.Mh;.u`;khd; ,irapy; njdhyp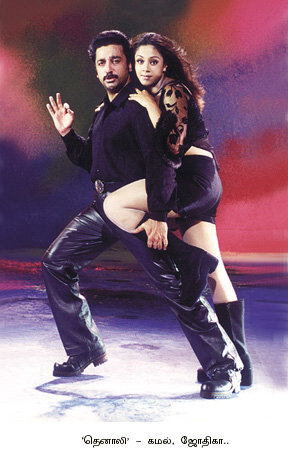 ,yq;ifj; jkpo;NgRk; fky; ( mg;Gthf ebg;gij tpl fbdkhd tplak;)
Kamalhasan is speaking "Ceylon Tamil" in the film. Kamal's character is a cowardlyyoung man who comes to Madras from SriLanka. The story is based on Kamal's character. It is a masala film, with six(6) songs and fight sequences. Kamal is singing a song in his own voice.
Thenali software
y;yhk; rptkak; vd;W nrhy;Ythh; Mdhy;
vy;yhk; project gak; vd;W ehd; nrhy;y $Lk;
Coding vOjpdhy; gak;

vOjpd coding I compile gz;zpdhYk; gak;
Compile gz;zpaij run gz;zTk; gak;
run gz;zhky; ,Uw;jhYk; gak;
Unit test gz;z gak;
Unit test gz;zhky; ,Uw;jhYk; gak;
Document Quality mDg;g gak;
mDg;ghky; ,Ue;jhYk; gak;
Bug fix gz;zpdhy; gak;
Bug fix gz;zpath;fis fz;lhy; gak;
mth;fSld; Ngr gak;
mth;fSld; Nghf gak;
mth;fSld; tu gak;
mth;fSld; Ntiy nra;a gak;
Fix gz;zpaij modify gz;z gak;
modify gz;zpaJ work MFkh vd;W gak;
work ;;Mfhtpl;lhy; PL & PM f;F gak;
Salary Nfl;f gak;
Job gw;wp gak;
Job Ngha; tpLNkh vd;W gak;
Job Nghdhy; mk;kh mg;gh gak;
nghz;lhl;b gak;
nrhe;jf;fhuh;fs; gak;
Friends ghh;f;f gak;
ghh;j;jhy; jpl;Lthh;fNsh vd;W gak;
ghh;f;fhky; ,Uf;f gak;
tho gak;
rhg;ghL fpilf;Fkh vd;W gak;
,g;gb vy;yhk; gakak; vd;W Kbf;f$Lk;
,ij gbj;jgpwF ePq;fs; vd;d nrhy;tPh;fNsh vd;W gak;..
-njdhyp ghh;j;J gae;j ahNuh- 02-01-00
njdhyp ghly;fs

;
visit aalavandhan site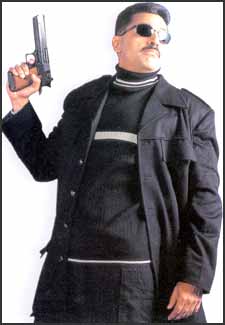 Slap in the face for Kamal
Jairam has been pretty popular with the Tamil audiences as well as with film-makers. Makes sense -- he is your typical Keralite professional at work.
In fact, K S Ravikumar approached him to do a role in the Rajnikanth-starrer Muthu, but Jairam turned that one down. Sharat Babu ended up getting the role.
Now, Jairam is working for the same director in Thenali, with Kamal Haasan.
It turns out that when Jairam realised that there was a scene in Muthu where he would have to slap Rajnikanth, he developed cold feet. "I don't know him that well," Jairam said, and opted out.
But then, Thenali has a similar scene. Only, this time, it is Kamal Hassan who is at the receiving end. And Jairam quite happily accepted the role. "I've worked with Kamal before, in Chanakyan," Jairam explains, "and am quite comfortable with him."
"Besides," he adds, tongue firmly in cheek, "if I had slapped Rajni in Muthu, his fans would have taken me apart!" ed;wp- www.rediff.com
Thenali, the Kamal Haasan-starrer that pairs him opposite Jyotika, is readying for a Diwali release?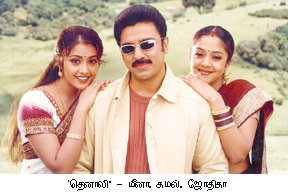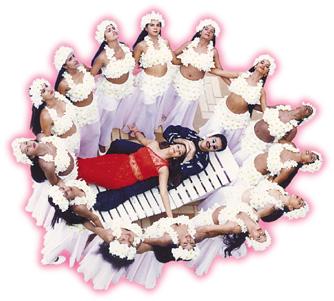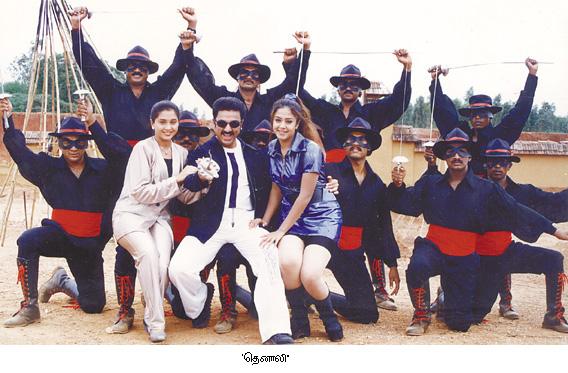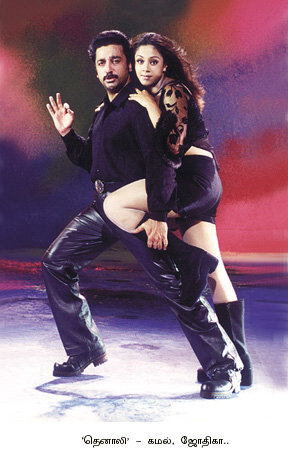 Sign my GuestBook[Read my GuestBook ]
[ TheGuestBook.com ]